Alquiler temporal de media y larga estancia para viajeros de negocios
Elige la zona a la que tienes que desplazarte por negocios y te daremos las mejores soluciones en los mejores apartamentos.
¿Tienes que viajar por negocios? ¿Tu empresa te permite trabajar en remoto y has pensado alquilar un apartamento? En Mediterranean Lettings tenemos una gran variedad de apartamentos completamente equipados para que puedas llevar a cabo tu trabajo y disfrutar de tu tiempo libre.
Apartamentos completamente equipados y servicios de valor para que te sientas como en tu propia casa.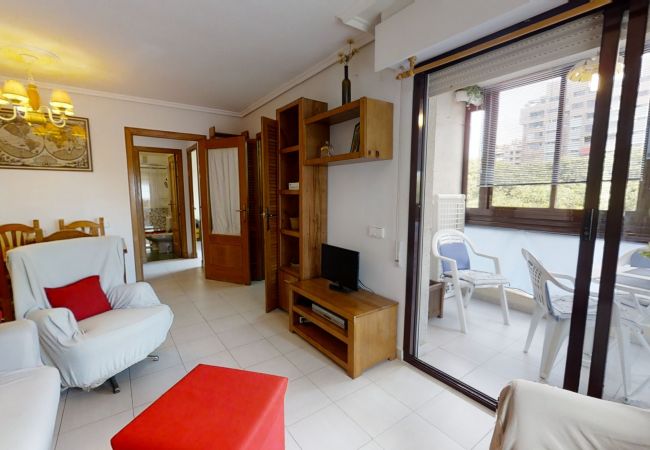 Cozy and bright apartment located in the town of San Juan Playa. 46 square meters make up this house but it is more than enough to make you feel at home. The apartment consists of a bedroom with two single beds and a sofa bed in the living room for two people.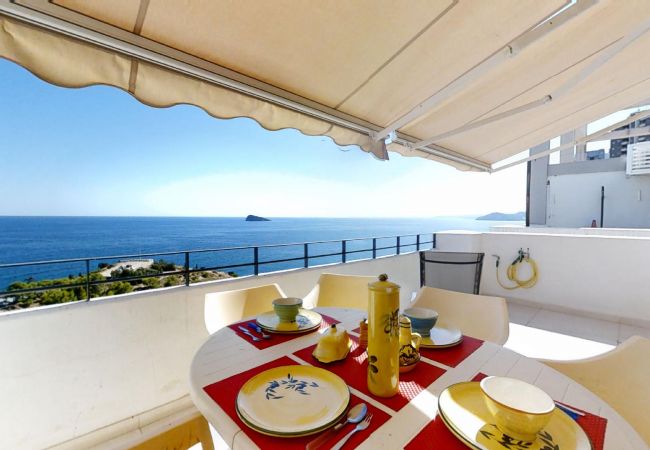 Beautiful apartment of new construction. The Mediterranean Sea enters through the large windows illuminating all the rooms, from which you can enjoy impressive panoramic views. Furnished with modern and comfortable furniture, you will feel at home.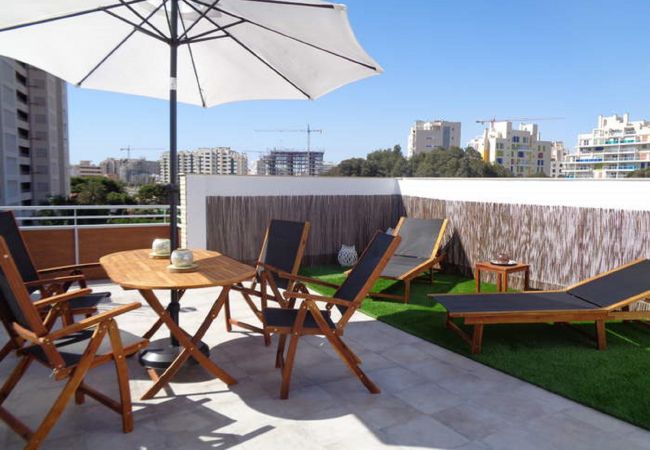 Charming Penthouse San Juan Beach
Luminous and charming penthouse recently reformed and located only 120 meters from Muchavista beach. 60 square meters make up this house, along with its 2 rooms and capacity for 6 people, is more than enough to make you feel at home.
Ventajas de alojarte con Mediterranean Lettings

Fully equipped apartments
We want you to feel at home, so our homes and apartments boast every last detail: fully furnished, equipped kitchens, bedding and towels, and you can even enjoy Netflix on your TV.

Best price guarantee
Renting your apartment from Mediterranean Lettings has a better price. In addition, renting an apartment will save you and your company a lot compared to a long stay in a hotel.

Quiet rooms designed for work
We know that when you travel for work or business you want to stay in an apartment that is comfortable and equipped with everything you need to work comfortably and quietly.
¿Te interesa nuestro servicio de alquiler de apartamentos para empresas y autónomos? Así es como funciona:
1- Haz clic en el botón de Realiza tu solicitud para indicarnos qué necesitas.
2- Te enviamos propuestas personalizadas para que decidas la que mejor se adapte a lo que buscas.
3- Si te encajan nuestras propuestas, nos encargamos de gestionar y simplificar todos los trámites.
4- Tu alquiler corporativo estará listo para las fechas previstas.
Utiliza nuestro buscador de apartamentos en Levante de alquiler para encontrar tu próximo alojamiento.